There is a high probability that many of you have a spare room in your house or apartment. Maybe it was your kids' room, and now they are off to college. Or perhaps it's a room you have never had the time to find a purpose for since you moved in. Either way now is the perfect timing to think of clever ways to use your spare room. Using it as an all-purpose storage and piling boxes of clothes and knickknacks is not what we are talking about. Think of all the great options you can explore with that extra space, no matter how small or big it is. If you are having trouble visualizing it, we can help with a few fresh ideas.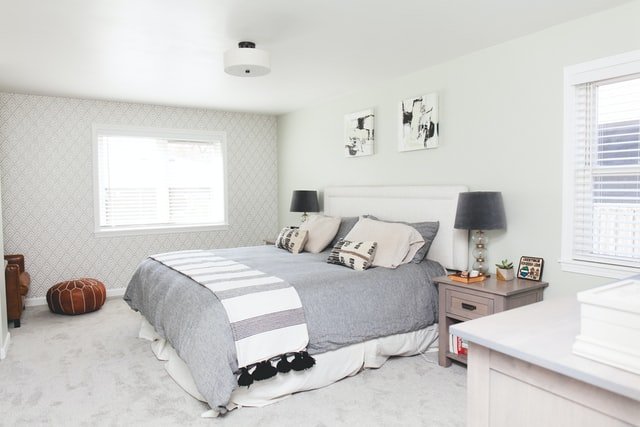 Turn your spare room into a home office
Nowadays, when almost everyone is working from home, having a spare room is a blessing. If you are lucky enough to have this undedicated space, you can quickly turn it into a cozy small office. No matter if the area seems tiny, there are plenty of home office solutions that fit small-sized rooms. You can use some of the furniture you already have or find affordable pieces online. If you have the budget, you can invest more in your home office and even increase your home's value with this upgrade. The important thing is to keep your home office organized to work in a pleasant and comfortable environment. That can have a significant effect on your productivity. You can decorate the room to your likings and install some creative shelving for your files or books.
Create a playroom for your kids
When thinking of clever ways to use your spare room, a kids' playroom comes to mind right away. It would be ideal to have a whole room for all those toys, wouldn't it? Having a one-story home is an excellent living option if you have small kids. If you add a dedicated playroom to the mix, you will appreciate your home even more. It can be an ideal space for your kids to have playdates and have friends over. It can also be an excellent idea for those of you who have school kids, for them to have peace and quiet while younger siblings play in the spare room. Think about getting a big comfy rug to place on the floor, put in some tables and chairs, and plenty of storage for toys and arts and crafts.
Set up a yoga studio in your spare room
Would it be great to have a dedicated space to spend some quiet time with yourself? If you have a spare room, you can convert it into a yoga studio and enjoy the calm environment to your advantage. Be sure to paint the walls in some light but neutral colors and use proper lighting to set the mood. Bring in some plants for an extra dose of oxygen, and practice yoga in your own sanctuary. You can add some pillows and cushions and a stereo to play calming sounds while you exercise. Keep the space free of clutter in a minimalist tone because you want to fill it only with positive energy and nothing else. If you need storage for your mats or other yoga accessories, you can opt for an antique-looking chest.
Convert your spare room into a dressing room
If it has always been your dream to have a separate dressing room for yourself, now is the time to act on it. Use the extra space in your house to transfer all your clothes and accessories. Of all the clever ways to use your spare room, turning it into a dressing room requires the most storage. You need some innovative storage solutions if you want everything to fit perfectly. Think of purchasing all types of organizers and put a lot of mirrors. If you have space and the budget, opt for a cozy sofa so you can have a rest while trying all those dresses. Try to incorporate a make-up table as well, and pay attention to your lighting fixtures. If you have the option, use all the natural light coming your way.
Make an arts and crafts room dedicated to your hobby
For all of you who have interesting hobbies, a multipurpose arts and crafts room is an ideal solution. Use the space to organize your art supplies or your threads and needles properly. You can even use it as an art studio and bring a big easel and some canvases. Set up a stereo system so you can play soothing music while you work on your projects. Use shelving to store your books and magazines and plenty of cabinets with drawers to stay organized. If you are a proud owner of smart home and work with sensitive materials, use the advantages and monitor the room's lighting and heat.
Create an oasis for your guest from out of town
If you still don't know what to do with your spare room, you can always keep it simple and create a guestroom for your relatives and friends. When your family comes for the holidays, it would be ideal to have a cozy room just for them. Put in a versatile sofa bed and a couple of nightstands, and you are already halfway done. It can resemble a hotel room with some storage for clothes and some decorative pieces like candles and pillows. Your friends and family will surely appreciate the feel of a home away from home.
There are plenty of other clever ways to use your spare room
Perhaps you still can't decide how to use your spare room and are still looking for some ideas. You will undoubtedly find something that suits your taste, available space, and your budget. There are plenty of resources online and a whole lot of magazines that deal with interior design. Whatever purpose and style you go for, make it welcoming and comfortable for you and your family.