A beautiful home is the dream of every Indian. Getting the house of your dreams is a big challenge, especially when you are planning to stay in an urban area. You have to look for many sources of fundraisers for buying a home for you and your family.
Buying a home is not an overnight process. It requires a lot of paperwork, adequate financial reserves, and a good dealer who can give you honest and best deals.
Before buying a home, you also have to consider the persisting inflation rate in the market. In that case, you can take help from your bank to help you in arranging housing loans. But this procedure can be a burden for you because of the interest rates offered by your bank.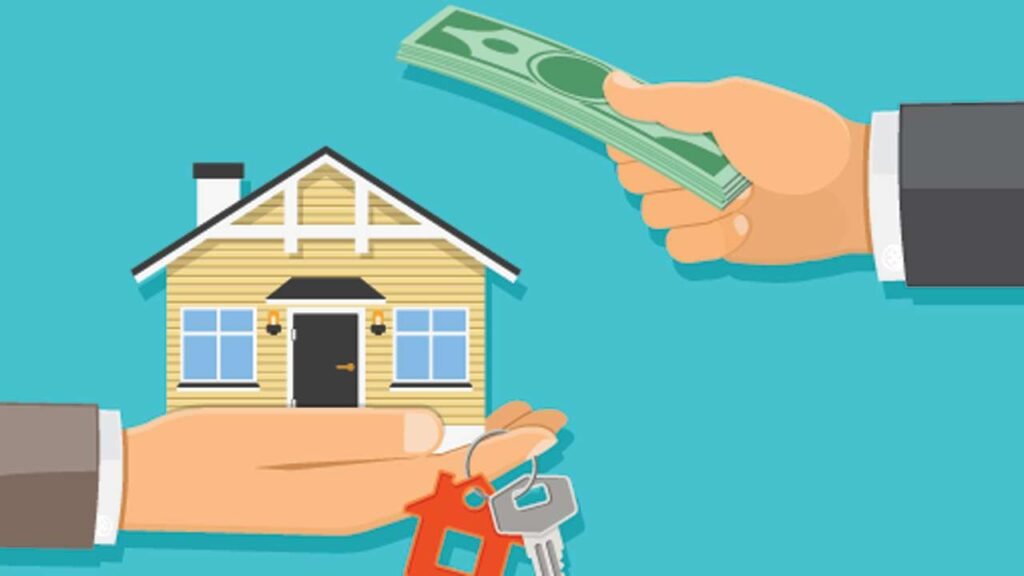 If you don't have enough mortgage value to offer to the bank, then your bank can also reject your application for raising a loan. But you do not need to worry anymore. The Indian government has a special scheme for you to get your dream house on a subsidy. To get to know about the scheme, keep reading.
Due to COVID-19, you might face a lot of problems while raising a housing loan from your bank. But don't worry! The government is willing to help you out in this crisis. Recently, The Finance Minister of India, Mrs Nirmala Sitharaman has announced the extension of the housing subsidy scheme for the people who belong to the middle-income group (MIG).
The government has decided to help those households, especially having their annual income between 6 lakhs to 18 lakhs. An interest rate subsidy will be given to them for the loans under the Credit Linked Subsidy Scheme (CLSS).
This subsidy scheme has already benefited many households and the economy itself. Many sources have claimed that the CLSS will boost the economy by introducing the benefit of worth 70,000 crore rupees in India's housing sector.
Sources (e.g., ANAROCK) have also claimed that about 1.5 million households are already under construction under this scheme with the highest subsidy up to Rs. 2.67 lakh.
The CLSS is a part of Pradhan Mantri Awas Yojana (PMAY), a housing scheme specially designed for middle-income households in rural and urban areas of India. PMAY scheme was announced by Prime Minister of India, Mr Narendra Modi, on 31st December 2016. The households were divided into two categories that are MIG-I and MIG-II. It was decided by the housing and finance ministry of India that households under the MIG-I category would be given a subsidy of 4% if they take a loan under CLSS for 20 years.
This subsidy would cover the loan of Rs. 9 lakhs only and not more than that for a single household. For MIG-II having annual income between Rs. 12 lakhs to 18 lakhs, the scheme will give a subsidy of 3% only on a 20-year loan. You can cover the loan up to Rs. 12 lakhs only under this scheme if you belong to the MIG-II category.
You are allowed to construct a house with the area up to 160 sq.m if you fall into the MIG-I category. Otherwise, you are allowed to construct a house of 200 sq.m area under the MIG-II category. Remember, the benefit will be given to those families whose annual incomes are earned by the husband, wife, and unmarried kids. Married kids are excluded from availing of the benefits of the scheme.
Also, if you have any pucca house owned by you or your partner's name in any part of India, then also you cannot apply for this scheme. The house will include a basic infrastructure with one kitchen, bathroom, bedroom with additional water, electricity, sanitation, and sewerage facility. You cannot expect a modular infrastructure.
The CLSS scheme varies with a lot of factors like your category, marital status, amount, tenure, the interest rate of your loan. If you belong to the economically weaker section (EWS), you can benefit from subsidy up to Rs.2.67 lakh.
If you have any of the MIG categories, then you can easily claim the subsidy worth Rs. 2.30 lakh to Rs. 2.35 lakh. Once you get your loan, you can repay the outstanding amount with the customized value of equated monthly instalments (EMIs) as per your subsidized interest rates, which you can easily pay with your existing monthly income.
Steps to avail the benefits:
You can contact your bank, housing finance companies, and other Non- banking Financial Institutes (NBFCs) to seek a home loan for yourself. You will get all the guidelines related to the process from all these institutes for free.
You can avail more benefits if you plan to buy a property that is already on resale.
You can apply for the subsidy immediately after its announcement. You have to approach the responsible institution which can lend you the money.
You can apply by simply filling up the forms and by submitting your necessary legal documents, including your Aadhaar number, Permanent account number (PAN), Passport, Permanent Address Number, and proof and an income proof affidavit.
You can expect your approval for a loan once your submitted documents get verified by the Central Nodal Agency (CNA) and then transferred to the lending institution where you have applied for the loan. The process is a bit lengthy, so you might have to wait for 3 to 4 months to get your subsidy credited in your bank account.