Antilia – the 27 storeys tall building, shining above the skyline in Mumbai, does not need any introduction. Owned by the richest person in India, Mukesh Ambani, the house is named after a mythical island of the same name in the Atlantic Ocean.
It is a home for 5 individuals with over 600 employees to facilitate help and maintenance. It is spread over 49,000 square feet and also extends to a height of 550 feet. It is located at the Altamount Road, which is considered to be among the most expensive streets in the world.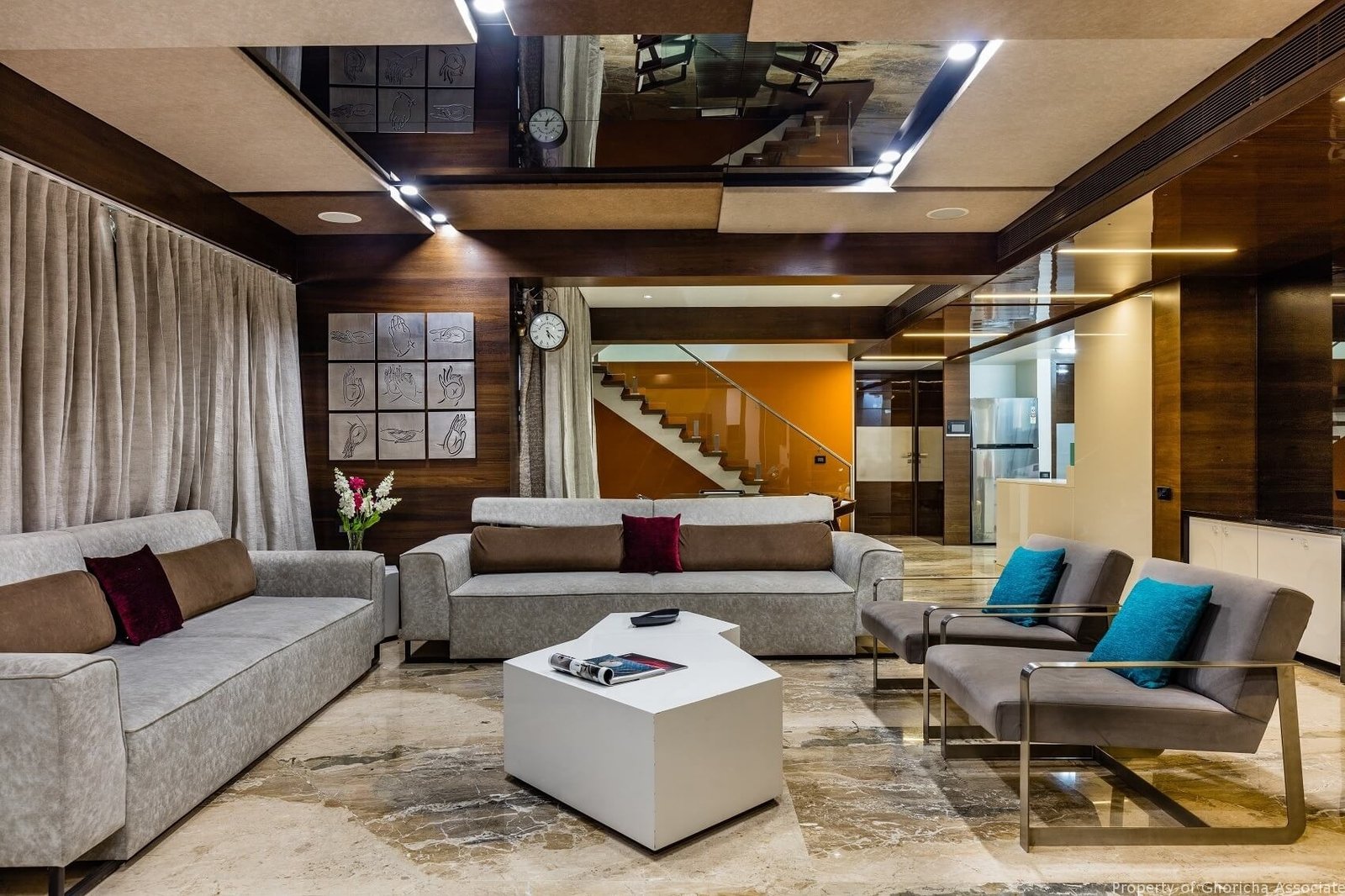 One distinctive feature of this tall, stunning house is that each of the 27 storeys has been designed in a unique manner. The distinction has been achieved through the interiors which are crafted in crystal, woods which are rarely found, exquisite marbles and other extravagant materials. The architectural design meets the needs of family members, so the private residents span four of the topmost floors. This elevated design invites plenty of natural sunlight and offers bird's eye view of the Arabian Sea.
 Some distinctive facts about the "Antilia"
#. Antilia has its own hanging garden which adds a colourful splendour, it also saves energy and keeps the interior of the house a bit cooler.
#. Ambani has got a huge garage built within the Antilia. The garage spans across 6 floors and the available parking space can be utilised by as many as 170 cars. Since so many cars equals to a lot of car service, hence the 7th floor of the Antilia has been made as a private car service centre.
#. Ambani likes to travel skywards from his terrace and has a total of 3 helipads for the same.
#. It has a ballroom, guest suites and a theatre that has a seating capacity of 50 people, multiple swimming pools, yoga and dance studio as well. A special place has been made for ice creams as well.
#. When chores of the day take their toll, Ambani's like to refresh themselves in their home spa!
#. They have their own in-house 'mini Switzerland' as called by them which gives them the feel of 'ice room' in winters while its summers outside.
It is among 15 of the world's priciest buildings. The greatest aspect about this fact is that among these 15 buildings Antilia is the only privately owned residence; while the remaining 14 are commercial structures.