It may be on the beach or in the mountain. It may even be in the heart of a bustling city. Investing in a second home is on the bucket list of so many. However, there are many things that you need to consider first. You can't afford to rush into it all if you want to make it work. And that's what we're going to talk about today.
We'll take a look at all of the pros and cons there are and help you make an informed decision. It's easy to think of clever ways to use your spare room, but finding these for a whole house is a bit trickier. So, let's see what options we have.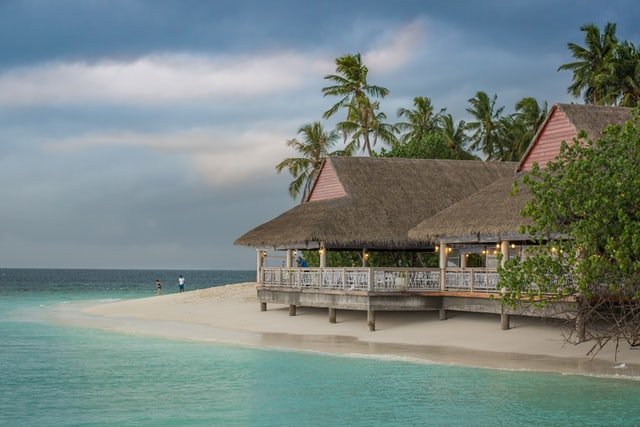 Pros
To begin with, let's look at the benefits you can get when you decide to buy another house. There are plenty of ways to use it, and some will make more financial sense than others. However, you can also go for your pleasure and comfort. It all depends on what you want from your second home.
Potential rental income
If you want your vacation house to make money and help pay for itself,  you can do that. Just rent it out for as how long as you like. If you know you won't use it, find something long-term. But if you still want to be able to spend time there whenever you like, go for the rent-for-a-day option.
Essentially, having someone living there at all times will get you more money in the long term. However, that may not be the best option for you. If your second home is close to a tourist location, short-term rental services can be a better way to go.
Property appreciation
At the moment, the real estate industry is in a bad place. And thanks to that, home prices are low across the board. Do your research, and you can score a deal you didn't even hope for. However, there's another benefit of prices being so low.
You can be almost sure that the property will appreciate it. If we know anything about the US real estate market, it's that if the prices are low now, they'll be high again sometime soon. And with that in mind, you can get a hefty check if you decide to sell it just a couple of years later.
Use it as a vacation home
Why wouldn't you and your family live by the sea every summer if you can work from home? And you don't really need much to do it. Pack your belongings for the move, choose a reliable moving company because it's crucial to make the right decision when picking your movers, and you can be on your way.
Or if you need something closer, a weekend getaway in the mountain cottage doesn't sound so bad either. And imagine if you can do it every week. The second home gives you and your family so much more than a few rooms away from home. It offers you a chance to spend more time together, and enjoy your lives even more.
Tax benefits
When you're an owner of a second home, you get some tax breaks from the IRS. You can deduct up to $10,000 in property taxes per return. And on top of that, if you didn't rent much and kept it under two weeks in the last year, you have no rental income tax to pay.
Cons
As we've seen, investing in a second home can have plenty of benefits. On the other hand, there are some risks and costs you should know about before you jump into it.
Ownership costs
One of the biggest problems with second homes is paying for all the ownership costs. Here, we mean things like:
Mortgage
Property taxes
Insurance
Maintenance
Utilities
Of course, if you have renters, they'll help with paying for all these things. But, this brings the added possibilities for emergencies that can put you back for thousands of dollars at a time. For example, if moss damages your roof, you'll have to cover it. No matter which way you go, you'll still have another house, and you'll need to keep it in shape.
Complicated rental taxes
As we have already mentioned, if you rent your property for more than 14 days, the ITS considers it a rental. So, you have to count the money you get from renters as a regular income and pay taxes on it. One good thing is that you can deduct money for fixing and maintaining your rental, but that makes it complicated when it comes to paperwork.
If you're not sure what you're doing, don't hesitate and consult a tax expert. You don't need a fine just because you thought you figured it out on your own.
Possible distance
You might want your house on the beach to be in one of the best countries to invest in real estate in currently. And that might be fun, but having a home overseas is an entirely different animal from having one within driving distance.
You won't be able to check on it to make sure that it's in good condition, and there's the added question of security. You might have to pay someone to take care of it, and that's another expense you have to think about. On the other hand, you can go for security systems and cameras, but that won't get you physically closer if anything bad happens.
Financing can be a hurdle
Depending on how you plan to use your second home, it can be challenging to get it financed. So, you might have to consider alternatives to conventional mortgages.
In essence, the problem is that you can't have a lot of debt, not have very high incomes, and hope to get a standard mortgage. There are many factors you'll need to meet, and you'll have to go out of your way to get there. And if you don't have the energy or time, it can be not only tiring but even impossible.
Final thoughts
So, does investing in a second home make sense? It all depends on so many factors that only you can answer that question. You'll have to do extensive research, talk to as many people as you can, and when you collect all the data you need, you'll know what you should do. That's how it's done, and there's no way around it.