Situated on the northwestern tip of the Arabian Peninsula, the State of Kuwait is one of the wealthiest countries in the region. It owns roughly 10% of the world's oil supplies and a coastline spreading for nearly 500 kilometers. Although Kuwait may seem like one of the best countries to invest in real estate, there is a reason why foreigners seldom own property here. The home buying process in Kuwait is complex, and it comes with numerous rules and restrictions. Besides, owning your home in the 10th smallest Asian country is possible only since 2015. So, find out more about the home purchasing process in Kuwait if you plan to take the plunge and enter the local real estate market.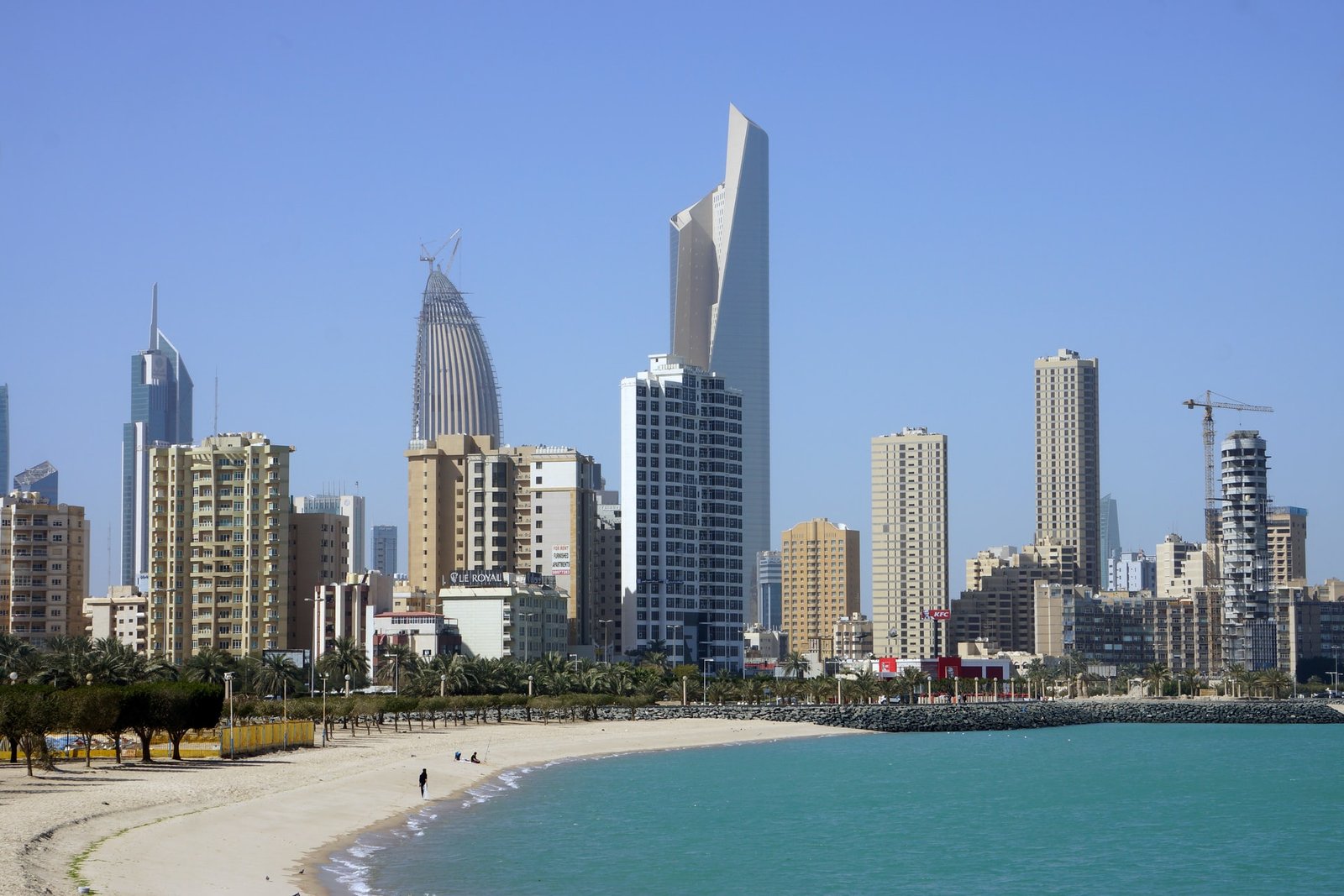 A general outline of the real estate market in Kuwait
Although Kuwait is one of the wealthiest countries in the world, the property market certainly does not have its fair share of the revenue. There are significant imbalances in the type of property. You should know that apartments are a good investment but are in short supply in Kuwait, while detached units of single-family homes are the most sought-after residential property. Besides, most apartment buildings are located out of the major cities and are concentrated along the coast. Villas are the most common type of housing in the city. Most local Kuwaitis live in spacious properties supplied by the housing program of the Kuwaiti Government.
Although 70% of the population and workforce of the country are ex-pats, Kuwait makes constant efforts to limit the number of foreigners. This is one of the main reasons why purchasing a home in Kuwait is far from simple. There are changes to the home-owning policy in the past few years. However, this is not to say that ex-pats are encouraged to purchase a property. Also, the costs of real estate in Kuwait are high. As a foreigner, you will have to have a sufficiently inflated bank account and be prepared to cover all legal fees as well.
In alignment with local laws, an ex-pat can ask for a property mortgage from a Kuwaiti bank. However, bear in mind that the security holder must be a Kuwaiti national. Moreover, the lending process is not clearly documented. Thus, you will need to secure yourself with a good legal team. And, of course, you will have to come up with a sound loan repayment strategy that will sustain you financially over an extended time period.
The home buying process in Kuwait for ex-pats
If you have your mindset on purchasing a home in Kuwait, you will have to study the process carefully. As the policy regulating homeownership for foreigners is relatively new, there are many vague points. And even though real estate agents are not quite common in Kuwait, surely you cannot pull the property buying process on your own. Hence, enlist the best professional assistance in the field available, and keep unnecessary stress and troubles at bay.
The home buying process in Kuwait is laden with rules and restrictions. As an ex-pat, you need to have a residency permit in the country first thing. Further, you will need to prove that you have sufficient income earned in Kuwait to be able to afford the purchase.
You can use the property only as a private residency, and you do not have the right to rent or resell it. Your home cannot be larger than 1000 square meters. Owning property in Kuwait does not confirm nor grant you the right to residency. In this tiny Gulf state, if you lose your employment, you automatically lose your residency status. In this case, authorities will be informed, and you will need to sell your home, as you can no longer afford it. Unless you see these stringent rules as intimidating and are willing to let them slide, here is what follows next.
Get approval to purchase your selected property
When you decide to buy a home in mind, you will need to find the exact property that fits your objectives. As we have mentioned already, realtors in Kuwait are not as common as you may be used to. However, there is at least one that is popular with ex-pats buying property in Kuwait. So, research well, and take their assistance. They will guide you through the home buying process and undoubtedly make it a lot easier.
Once you know what property you want to purchase, you will need a good local lawyer.  They will help you submit an application to the Ministry of Justice. Along with it, you will need to provide your passport, proof of employment, and income. The Ministry of Justice will review your application first, and if they have no objections, they will pass it on to the Ministry of Interior. It is here that the final approval will be made, and this may take up to six months.
After the final approval, you need to collect all the proof of payment for various surveys, inspections, and sales documents. With this, head to the Expropriation Department in Kuwait City, where you will get your real estate title. And finally, all there is left to do after this is secure your adequate home insurance. The process of buying a home in Kuwait can be lengthy. Hence, make a point to allow yourself enough time to complete it.
Moving to Kuwait
The first condition to fulfill when buying a home in Kuwait is to have a residency permit. To obtain this as a foreign national, you need to have a steady job. Hence, unless you are already at home in Kuwait, consider moving to the country and experience life here. Relocating to Kuwait will give you access to a thriving job market primarily focused on oil, finance, and construction. Moving here will also allow you to get to know the property market in more detail. The main thing to remember is that real estate in Kuwait is a developing market. As such, it is marked by dynamic, constant changes. Hence, set your priorities, and research the property market first hand.
The home buying process in Kuwait vs. renting
In Kuwait, the ex-pats' property rights are generally not supported. With its small size, the country has issues with land as a resource. This also has its role in the limit on property available. Thus, ex-pats prefer to rent instead of buying. The average monthly rent for a one-bedroom apartment is between $750-$1000. Renting is a much safer option, at least until you learn the tricky aspects that purchasing a home here entails.
In summary, enact your home-buying objectives one step at a time. Take as much professional assistance as you can to help you on your journey of the home buying process in Kuwait. Armed with knowledge and information, you will make the right decision.