Chandigarh is known for its well-planned architecture and the quality of life it provides. It is famous for being the capital of two states namely Punjab and Haryana.
Why is sector 17 famous?
Sector 17 which is also known as the city center is the most famous in Chandigarh it is because of the wide range of amenities it provides.  This place has earned various nicknames such as city center, pedestrian paradise, etc.
What does sector 17 have to offer?
Sector 17 is well known for its hotels and markets which are packed with tourists from September to March. Some things to see there are:
National gallery portraits :
Located in sector 17 B this place offers various pictures of freedom fighters and various manuscripts from the era. It has a lot of historical importance.
Sector 17 plaza:
If you are a shopaholic or are just browsing for some souvenirs to take home this is the place to visit. It not only offers clothes but also ethnic jewelry, electronic gadgets, books, etc. A government store set up there also sells 'phulkari' which is a famous ethnic wear of Punjab. You can buy a range of branded items for daily wear.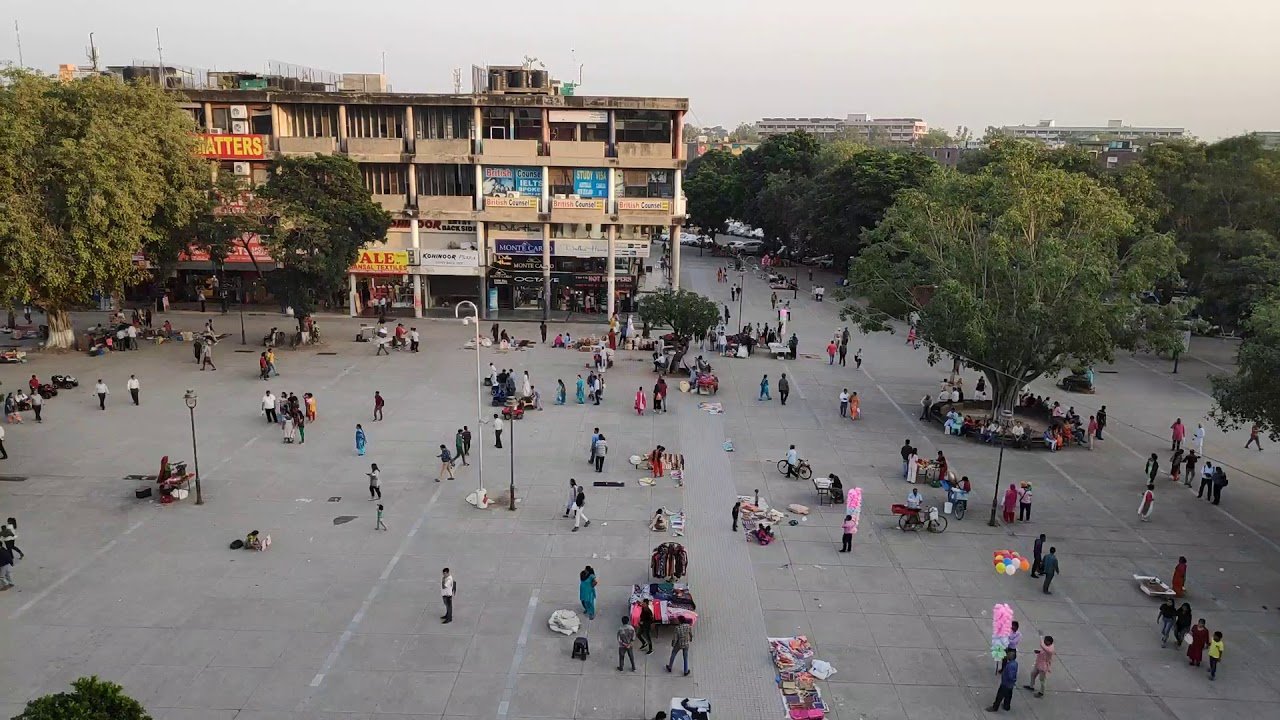 Bookstores:
Sector 17 is a paradise for book lovers as it offers various books from all genres in low prices. It has various small and big bookstores all around the place. Rohilla book store, modern book shop to name a few.
Food:
Sector 17 has various food options to choose from there are cafes, restaurants, and stalls to choose from. The type of food offered ranges from north Indian cuisine to continental. Some famous places to visit here are:
Hot millions: it is located in phase C of sector 17 and provides a variety of desserts along with Chinese, North Indian, and other fast foods.
Sindhi sweets: apart from the variety of sweets this place also provides north Indian, south Indian, and Chinese cuisine.
BUZZ: located near Taj hotel and Fab India this place is a lounge bar and offers amazing food.
Cinema:
If you are a fan of the movies you can choose to visit the cinemas in sector 17 like:
DT city center
Neelam cinema etc
Hotels:
Along with the food and entertainment sector, 17 also offers you quality stays well known hotels are:
Hotel Shivalik view:
This hotel provides well-equipped rooms complete with baths, cable, television, air conditioning, etc. This has around 104 rooms and 4 suites
The taj Chandigarh:
As the name suggests this is one of the most prestigious hotels in Chandigarh and offers high-quality stays, food, and entertainment.
Conclusion: sector 17 is famous because of the quality and ease of access it provides. It is well maintained and offers a variety of things such as food, stay, entertainment such as watching a movie, pools, games, books, etc. Apart from that, it is an amazing place to visit if you like shopping.